В статье Hominin occupation of the Chinese Loess Plateau since about 2.1 million years ago описывается обнаружение в Китае каменных орудий принадлежащих представителям рода Homo. Возраст этих орудий - 2.1 миллион лет. То есть, человек (возможно, H.erectus) ухитрился достигнуть почти что конца Евразии больше двух миллионов лет назад!
Вот эти орудия:



(Nature)
Пугая и льва и волка,
Навстречу зверю ты шел, как князь.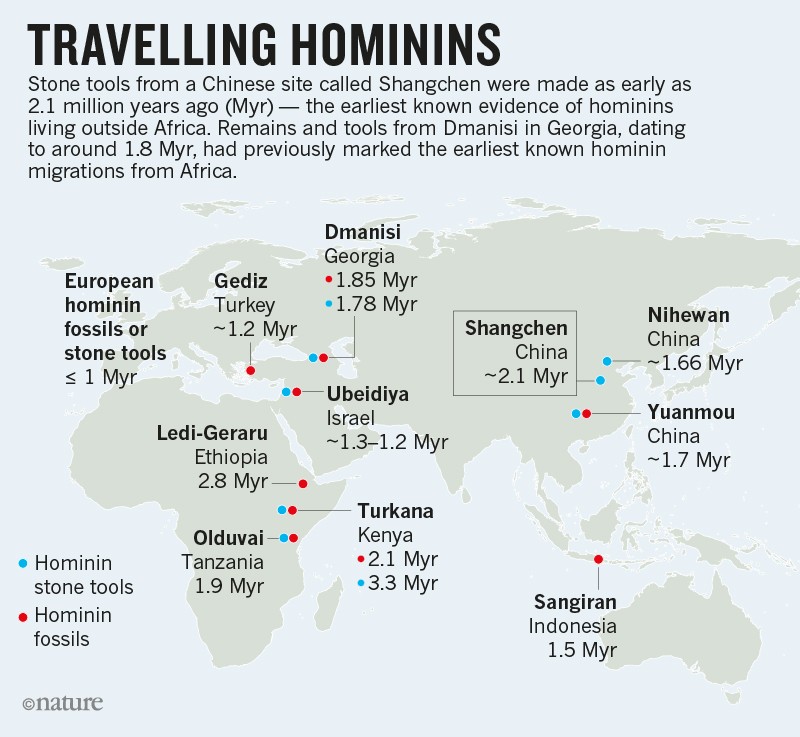 (Nature)